Scottish Computing graduates are found worldwide, from start-up companies to global corporations; from school classrooms to specialist research labs. Scottish Universities were also amongst the first in the world to provide Undergraduate and Postgraduate courses in Computing, and today, offer world class Computing education that fully spans the discipline. All of this is underpinned by internationally leading research in Computing Education.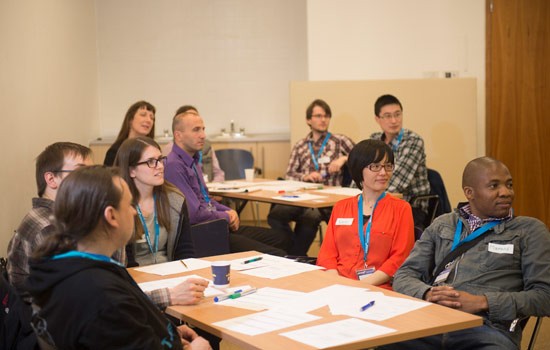 SICSA Education focuses on understanding issues encountered within the field of Computing Education on a national level, enhancing collaboration across the core activities of undergraduate and postgraduate provision; representing common interests to government, to employer, professional and practitioner organisations; and to the wider education sectors.
We offer funding for events and activities which are focused on Computing Science and Informatics Education and we invite proposals at any time.  To find out more, see our information on Education Event Sponsorship.
Our SICSA Director of Education, Dr Matthew Barr, leads on all aspects of the SICSA Education programme.
If you want to be kept updated on the latest work done by SICSA Education, please sign up to the mailing list here.
For more information please contact:
Dr Matthew Barr
SICSA Director of Education
Email: matthew.barr@glasgow.ac.uk