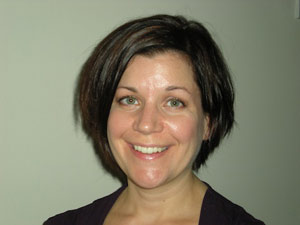 Heather studied her PhD at the University of Glasgow, researching in the area of Usable Security. Her research interests centred on authentication practices, investigating graphical passwords, bio-metrics and transparent authentication.
Heather says of experience as a SICSA funded student: "Applying for funding from SICSA was one of the best decisions I've made. SICSA did a great deal to support me during my studies – There were numerous courses, summer schools, and workshops that I could attend in order to get the most from my PhD experience. I was also exposed to more people, ideas and opportunities than I would have done without SICSA's support. I've attended workshops such as Paper Writing and Thesis Writing, attended two SICSA Student Conferences, been involved with the organization of the 2011 SICSA Student Conference, and attended the iPhone Development boot-camp. Being a SICSA student has been a great experience. I'm glad I took the chance because my PhD has become a much richer and diverse experience because of SICSA."
Heather graduated in 2013 and has since gained employment as an Assistant Professor in the Harris Institute for Assured Information and in the Department of Computer Sciences at Florida Institute of Technology, USA.