Since the internet boom, society has become increasingly driven by the creation and consumption of data. IBM estimates that 2.5 quintillian (that's 1018) bytes of data are generated globally every day with 90% of the world's data having been created in the last two years.
Data, and the information locked inside, is now recognised as a major source of competitive advantage for all sectors in the economy, and has been the subject of UK government policy and major research initiatives in areas as diverse as healthcare, smart cities, agriculture and the digital economy.
Researchers across SICSA have been pushing the boundaries of data analytics for some time now and their work over the last decade has anticipated both the ubiquity and the utility of big data.
SICSA works alongside The Data Lab Innovation Centre, which is dedicated to helping Scotland capitalise on the growing market in analytics and big data technology.  We also have a Data Science research theme, which is aimed at further developing a strong and coherent Scottish Data Science research community.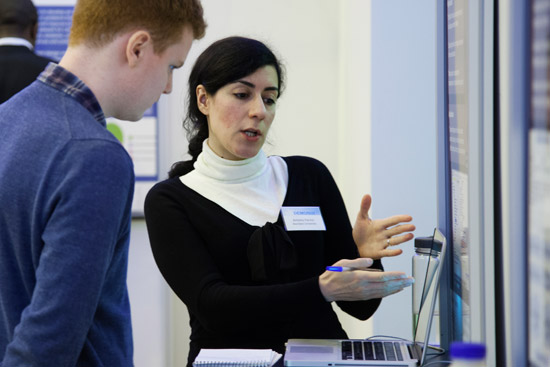 Research & Technology Areas
Analytics and Machine Learning
Cloud Computing and Infrastructure
Databases, Data Quality, Integration and Exchange
Data Flows and Real-time Streaming
Data Security & Privacy
Image Processing
Information Visualisation
Mobile & Location Based Applications
Natural Language Processing
Parallel Computing
Search, Semantic Web and Information Retrieval
Text Mining & Knowledge Discovery
For more information please contact our Data Science Theme Leaders:
Dr Yashar Moshfeghi, University of Strathclyde (yashar.moshfeghi@strath.ac.uk)
Dr Stewart Massie, Robert Gordon University (s.massie@rgu.ac.uk)